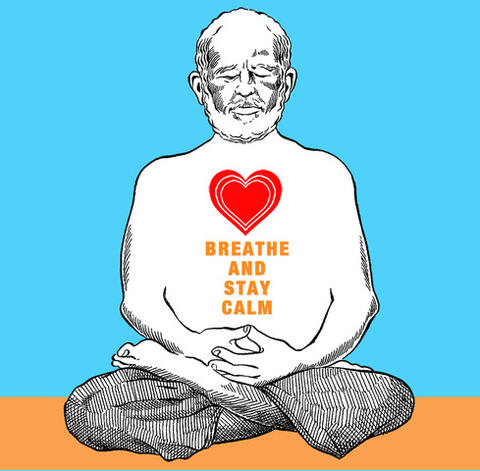 Event time:
Tuesday, March 2, 2021 - 7:30am
This course has 4 class meetings:
Tuesdays 7:30-8:30 AM March 2, 16, 23 & 30 ​March 9 is a Yale Break Day so no class that week
Pranayama is a Sanskrit term describing the voluntary expansion of vital energy into the body through breathing. This course follows on Nervous System Reset for Anxiety, Stress & Zoom Apnea though participation in that class is not a pre-requisite. Participants will deepen their understanding of yogic breathing techniques intended to improve mental and physical vitality. Greater focus will be paid to the philosophical underpinnings of these practices.
Robert Moses is a yogi with 45+ years of teaching experience and a deep understanding of the neurological processes associated with yogic breathing. His extended bio can be found at this link.
The course material will be cumulative therefore please plan to attend all classes. Class recordings will be made and available for student practice. Participants are encouraged to refrain from eating a meal at least one hour prior to the class.
This course is free and open to the Yale Community, Yale Affiliates and Alumnae
Registration is through CampusGroups using this link: http://cglink.me/2dA/r927011
We are grateful for co-sponsorship with the Asian American Cultural Center, the Yale Buddhist Sangha, Yale Divinity School as well as support from Being Well at Yale and the Yale Nursing School