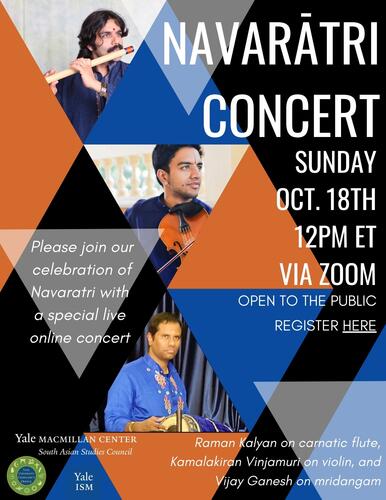 On October 18 the Hindu Life Program at Yale, Institute of Sacred Music and South Asian Studies Council co-sponsored a Carnatic flute concert to celebrate Navarātri.
Raman Kalyan is the lead musician, playing the Carnatic flute.  He is the founder president of the Indo American Academy of Classical Music, an organization dedicated to propagating Indian classical music. Raman and his accompanists Kamalakiran Vinjamuri on the violin and Vijay Ganesh on mridangam performed devotional pieces celebrating the Devi in her Navarātri forms. 
Enjoy and share this link with friends and family.