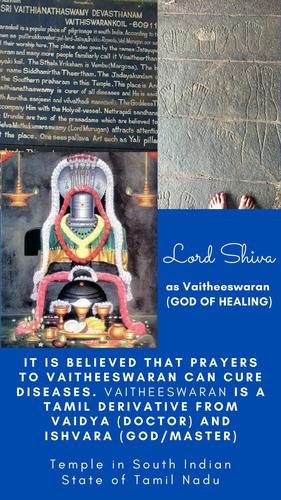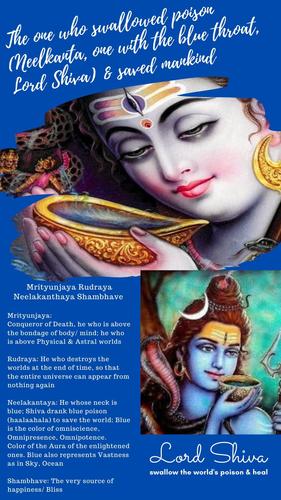 Namaste Friends,
Shiva in his form of Vaitheeswaram is the God of healing. A prayer to Vaitheeswaram can be found here. My amazing friend and colleague Sangeetha Kowsik is an artist and Hindu chaplain at NYU and Columbia. She put together these Vaitheeswaram posters in response to Corona virus and is praying to Him every day.
Please note that the Sri Satyanarayana Temple is offering a daily worship to Shiva beseeching Him to bestow global health during the Corona virus pandemic. They are posting the service on Facebook. I am finding it very grounding to listen to the chanting, knowing that around the world Hindus are sending similar prayers for the good of humanity. 
Also, the Chaplain's Office is going virtual with pastoral care. These talks are confidential and can be about anything. Topics that people have talked to our chaplains about include grief, spiritual questions, searching for community, navigating relationships (friends, family, partners), adapting to new circumstances, and life at large. Here is the Sign-Up Genius link to make an appointment to speak with one of our chaplains, including me! We are testing this out so if the timings don't work well for you just email me so we can find a suitable time.
I'm also going to host a Zoom meet-up this Wednesday at 6 pm so please email me ahead of time for the invitation. I really miss seeing all you beautiful people! Please consider joining so we can connect and see how you are weathering the socio-biological-political-virtual landscapes!
Last, but not least – a prayer from the Artharva Veda XIX, 67, to help when we are feeling a bit drained, uncertain, and anxious:
You are Energy, give me energy;
you are Courage, give me courage;
you are Strength; give me strength;
you are Vigor; give me vigor;
you are Zeal; give me zeal;
you are Victory; give me victory.
Sending love and light,
Asha