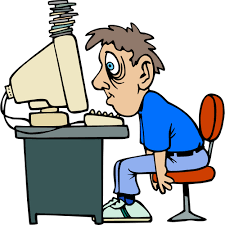 Namaste Friends,
Feelings of loss and loneliness are common as we shelter in place and rely on digital means to conduct daily life.  
Most of us around the world are now staying home in response to the Corona virus pandemic. It is rather ironic that humans, such highly complex, sophisticated creatures, are having to make huge adjustments in our lives in response to a deadly invisible threat that barely skirts the definition of a living thing. Be that as it may – we are staying in. In fact writers in the Sunday April 5 New York Times described Philadelphia as a city "bursting with absence.[1]" I know that colleagues in New Haven have reported similar feelings.
Exiled off the streets, we too, may be bursting with absence, expressed as loss and loneliness.
So how do we process this uncertain time we are in?  The prevailing reasoning behind sheltering in place as that it's an act of personal preservation – keeping ourselves and our families safe and healthy. We have had to make sacrifices. We've had to give up – to varying degrees – our independence, access to friends and places we love, to luxuries like getting nails done as well as some basic staples. Cleaning products and shelf stable milk remain hard to find. We've had to give up the spontaneous visit to the neighborhood coffee shop. You can't be spontaneous in the middle of a pandemic. You need to prepare for every outing and assemble mask and gloves, hat and hand sanitizer.
Some of us are living in much greater seclusion than feels comfortable. Perhaps we are in a new space because it wasn't possible to get home in time or because our families are far away.
It isn't a great time to connect with new neighbors, that time will come, but for now it's hard to not to know the people whose walls we share.
Technology is both friend and foe. It's wonderful to have the technological infrastructure and type of work that can translate to online platforms. Students are receiving classwork this way and that's how I am continuing in my own work. But that opens up the false expectation that life can still be normal or close to normal. That we can follow the same pattern, just shifted into a new space. And for most people this is not what we are experiencing. Some are struggling with technology issues such as poor internet connections, older laptops or no devices at all. Some people have a hard time with distance learning, needing a teacher and classmates at hand in order to stay focused. And some people just can't look at a screen for hours on end without going a bit nutty.
 Some people have grandparents, parents or children who need all sorts of help or whose health is a concern. So when we look within our own walls, there is a lot that isn't normal. And that's perfectly understandable.
So what can help us survive sheltering in place?
First, it may help to internalize the message that we really are all in this together. The Hindu philosophy that the world is one family – Vasudhaiva kutumbakam – certainly takes on greater meaning as we realize our shared susceptibility to COVID-19. You can have fun with it! Right now in India they are all watching re-runs of a wildly popular rendition of the Ramayana on TV. A couple of friends are urging me to watch a TV show so we can chat about it.
We can consider it kula-dharma, the dharma of the time, that we restrict our activities and follow the prescription to wear a mask and gloves, to wash our hands for 20 seconds and to refrain from touching our faces. These are small actions that taken together make a significant impact on the progression and severity of this pandemic. We've already seen evidence of this. We can re-frame the act of sheltering in place as an act of compassion.
 In shifting our perspective, the sanctions may feel less oppressive. And we can look to the very last verse of the Rig Veda for inspiration. The verse urges a united effort:
 It reads:
Let us be united;
Let us speak in harmony;
Let our minds apprehend alike.
Common be our prayer,
Common be the end of our assembly;
Common be our resolution;
Common be our deliberations.
Alike be our feelings;
Unified be our hearts;
Common be our intentions;
Perfect be our unity.
Rig Veda X,191-3,4[2]
These words are so apt and a bit prophetic. In trying to stem the tide of this pandemic we really do need a coordinated effort.
Another proven way to feel less lonely is to reach out. There are some opportunities within the Yale community to do so.
The Office of International Students and Scholars is looking for volunteers to be English language conversation partners. They have members who are trying to improve their language skills. Click on this link for more information.
Contact: Molly Hampton at molly.hampton@yale.edu
This is a very low-key and fun way to meet others, talk, share and learn.
Another volunteer-run organization is IRIS, which stands for Integrated Refugee & Immigrant Services. [Thanks to Suzanne for this information!]
Contact: Laurel McCormack at lmccormack@irisct.org
Laurel is looking for people to act as remote Cultural Companions and tutors and people to assist with completing online forms. Click HERE for the CC application and HERE for the regular volunteer application. 
Sheltering in place can feel a lot like self-exile.
In the Ramayana and the Mahabharata the protagonists are exiled for a time and have to go out into the forest. This turns their lives upside down.
They trade the order of city life and polite society for the wilderness which is both physically and socially dangerous. In the forest, however, they learn and grow.
They keep the company of wise sages and even meet gods and goddesses who teach them very important life lessons. They learn who they really are and the nature of their dharma.
Staying inside has probably already given you some insights into your own psyche. It may be a good idea to write down your thoughts, worries, delights, and emotional responses from day to day. Or do this through art, music or dance.
Perhaps you can turn what feels like an exile into an inner pilgrimage.
With love and light,
Asha
---
[1] Dan Berry and Caitlin Dickerson  The Silent Killer of 1918: the Philadelphia Story Section A:p12.