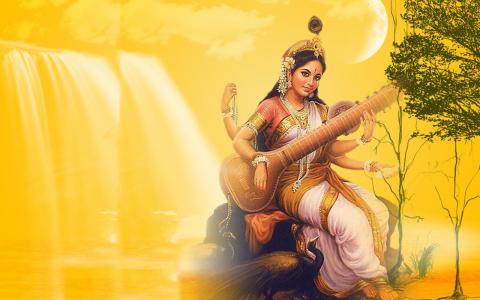 Event time:
Wednesday, January 31, 2018 - 6:30pm
Location:
Hindu Prayer Room - Bingham Hall Lower Level Use Entryway D
Start spring semester off with an auspicious puja to Maha Saraswati, patron goddess of wisdom, music, learning and speech.
Meet the new Spring 2018 Hindu Students Council Board and enjoy a catered Indian dinner after the puja.
*This event is free and open to the Yale community only.