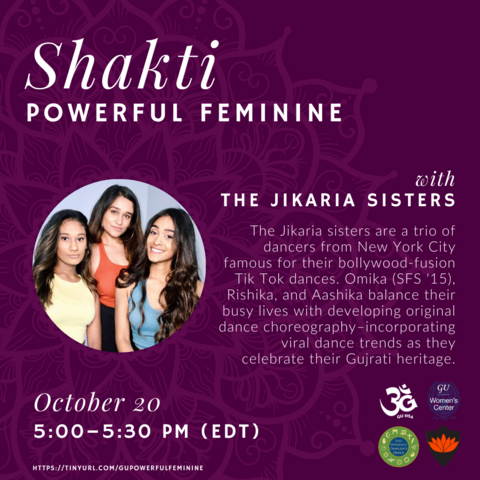 Event time:
Tuesday, October 20, 2020 - 5:00pm
The fourth installation of the GU HSA Navarātri series features the Jikaria Sisters.
The Jikaria sisters are a trio of dancers from New York City who are famous for their Bollywood-fusion Tik Tok dances. Omika, a graduate of the SFS, Rishika a recent graduate of Emory, and Aashika, a current student at Georgia Tech, balance their busy lives with developing creative and original dance choreography– incorporating viral dance trends while celebrating their Gujrati heritage.
Zoom link: https://tinyurl.com/GUPOWERFULFEMININE