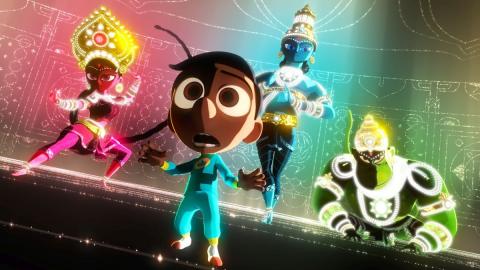 Event time:
Wednesday, March 1, 2017 - 7:00pm
Location:
Hindu Prayer Room Bingham Hall LL Entryway D
Are you missing those days when you would come home and watch cartoons and relax? Well, no worries because on Wednesday, March 1st, at 7 pm, we will be watching and discussing Sanjay's Super Team. We'll use it as a basis to discuss the differences in beliefs and practices between us and our parents as well as the different interpretations of Hinduism and God.
Come to the Hindu Prayer Room, Bingham 014 to relax!