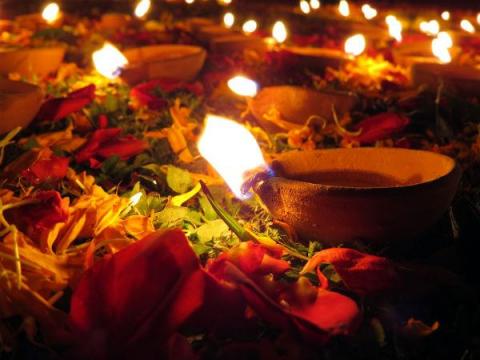 Event time:
Sunday, October 15, 2017 - 12:00am

to

Saturday, October 21, 2017 - 11:30pm
The individual Diwali diya brings a tiny light to the world. Yet when placed in rows the diyas pierce the darkness, creating bright paths of light and truth - so very appropriate for Yale give our motto is "Lux et Veritas."
May the lights of the Diwali diyas ignite compassion and understanding within our hearts. May they illuminate our minds and grant us clarity and wisdom.
Om Shanthi
Happy Diwali!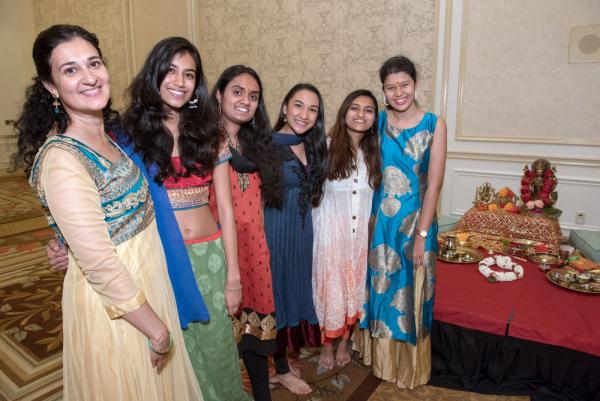 Diwali Pooja 2017. Left to Right: Dr. Asha Shipman, Director of Hindu Life; HSC Treasurer Ruhi Manek MC '20; HSC President Lasya Sreepada MY '19; HSC Events Chair Ashna Gupta SM '20; HSC Publicity/Social Chair Aastha KC MY '20; HSC Interfaith Chair Losheini Ravindran NUS '18
See more photos on the Yale Hindu Students Council Facebook Page here