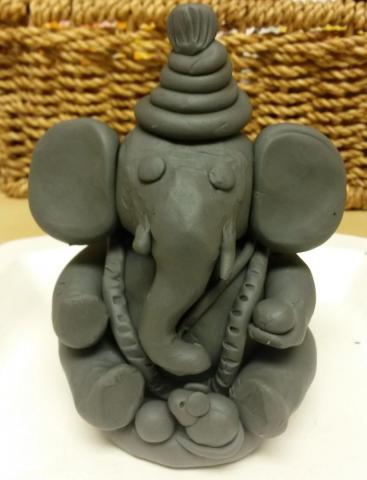 Event time:
Wednesday, September 7, 2016 - 5:00pm
Location:
Chaplain's Office - outside Bingham Hall weather permitting
This year we will celebrate Ganesh Chaturthi at Yale on Wednesday September 7, 2016.
We will begin the festivities outside the Chaplain's Office (or inside Breathing Space if it is raining) at 5 pm with forming statues of Ganesha out of clay.
Participants may bring their Ganesha statues into the Hindu Prayer room for the Ganesha Pooja (worship service) hosted by the Hindu Students Council at 7:00 pm.
The pooja will be followed by a catered Indian dinner.
This event is free and open to the Yale community.