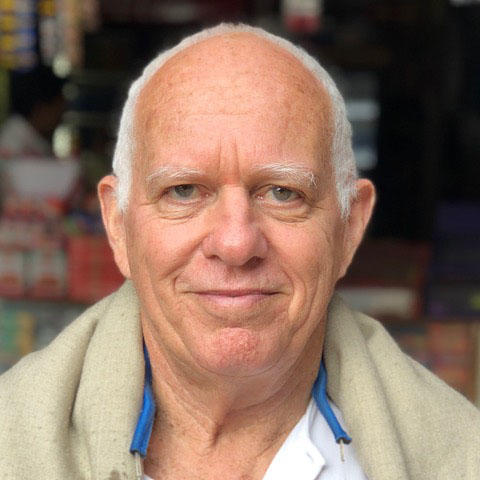 Event time:
Wednesday, April 3, 2019 - 6:30pm
Location:
Hindu Prayer Room, Bingham Hall LL via entryway D
Our 2019 Dharmic Discussion series ends on a very high note as we continue to delve into ways Hinduism offers resilience and equanimity and a perspective of gratitude.
A gifted yogi, philosopher and avid photographer, Robert Sankara Moses will speak about his remarkable trajectory as a Jewish European man born in South Africa drawn to Hinduism to the point of becoming an ISYVC monk. He will lead us in some of the ISYVC practices and elaborate on the neurological research that supports them.
Bio:
Robert Sankara Moses is a disciple of Swami Vishnudevananda (aka Swami Vishnu) of the Sivananda sampradaya. He has directed and taught programming at International Sivananda Yoga Vendanta Centers (ISYVC) around the world. The ISYVC website notes "Swami Vishnu understood that to attain universal peace, we must first establish peace within ourselves, and worked tirelessly to share this message by teaching practical and philosophical techniques that foster inner serenity."
After Swami Vishnudevananda left his body, Robert left ISYVC to marry and raise a family. Robert continues to teach Yoga and Vedanta and maintains his daily sadhana based on the ISYVC teachings. In 2003 he founded and continues to co-publish Namarupa: Categories of Indian Thought - a magazine about the philosophies and arts of India. Robert leads annual pilgrimages to sacred places of India.
A vegetarian Indian dinner follows the discussion and mini-workshop.
This event is free and open to the Yale community.